Transitioning is Tough, We Make it Easier.
Whether you are proactively downsizing or settling the estate of a loved one, we have the resources and expertise to handle the process and give you peace of mind.
From cleaning out the junk drawer to closing on the real estate, we are experienced in every step of the process. We carry the burden for our estate and downsizing clients creating a stress free experience that is personalized and cost effective.
Fine Estate Auctions
EDS specializes in online auctions that bring buyers in from across the country. We auction special collections, jewelry, coins, sterling, fine art, quality decorative arts, fine antiques & much more.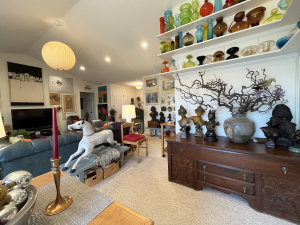 Estate Services
EDS offers a variety of services for families and professionals managing estates. We understand this is often an emotional and daunting situation. Let us help you through the process. Contact us for a custom proposal to fit your needs.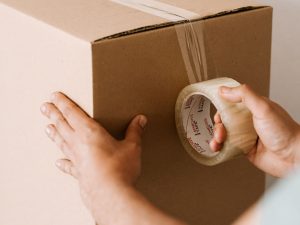 Downsizing Specialists
EDS simplifies the complex task of transitioning. With our turnkey service, we get you moved and take care of every detail through the closing of your real estate.

Real Estate
EDS has sold hundreds of homes and properties. We use the traditional listing method for the best marketing of your home. We can get even the most difficult properties and transactions to the closing table. In some cases, we can host a real estate auction.
Our 30 years of experience helping families and professionals with the estate process matters. Transitioning involves many resources, expertise, and lots of manual labor. We lead you through the process, handle the details, and take care of your possessions like they are our own.
Work with one trusted company, start to finish.
Professional In-House Shipping
Our crew gets packing and shipping done quickly and cost effectively.
One phone call—one contractor. We sort, pack, auction, donate, dispose, deep clean, prep, and sell the house.
 We get to know your home. As a RE/MAX Agent, Brian knows the market to maximize your home's value.
We have 30 years of experience selling, appraising, and evaluating personal property and real estate.

"I feel quite lucky to have found EDS a few months before actually having to work with them. When the time came unexpectedly, Brian Sample (owner) and his team were able to work our needs into his schedule, accomplish all of the many jobs that we needed right on time. I can't say enough good things about this invaluable service and the fine people there. This is a great example of experience matters, and they've got it."

"My mom was moving across the country and couldn't take everything to her new apartment. When she moved, we left everything she wasn't taking behind in the house, from dining room furniture to half-bottles of shampoo in the bathroom. In 4 days the E&DS team had the house completely empty and sparkling clean, ready to show to prospective buyers. My mom got a full price offer the very next day!"

"We recently lost our sister and were faced with disposing of the contents of her house and getting it ready to sell. It was an overwhelming and emotional prospect. What a tremenous relief when we hired Brian and his team and they took care of everything. They were incredibly kind, considerate, professional and efficient. In a matter of days they had the house cleared out, items given away or set up for the online auction."
The EDS team is pleased to announce our new website: www.EDSAuctions.com! The new site is a great way to get a sneak peak at exciting
Read More »
We're honored to be featuring the lifetime collection of Kyle "Ray" Martin of Indianapolis IN. as a stand alone auction. This auction features antique &
Read More »
It started with a referral from a family friend. There was a special collection in Wisconsin that might interest us. What kind of collection, you
Read More »
Call us anytime at (812) 822-2508.
Not Local? Not A Problem!
We can help manage your home when you can't. No matter where you live, our cleaning, shipping, and selling services will take care of your estate.